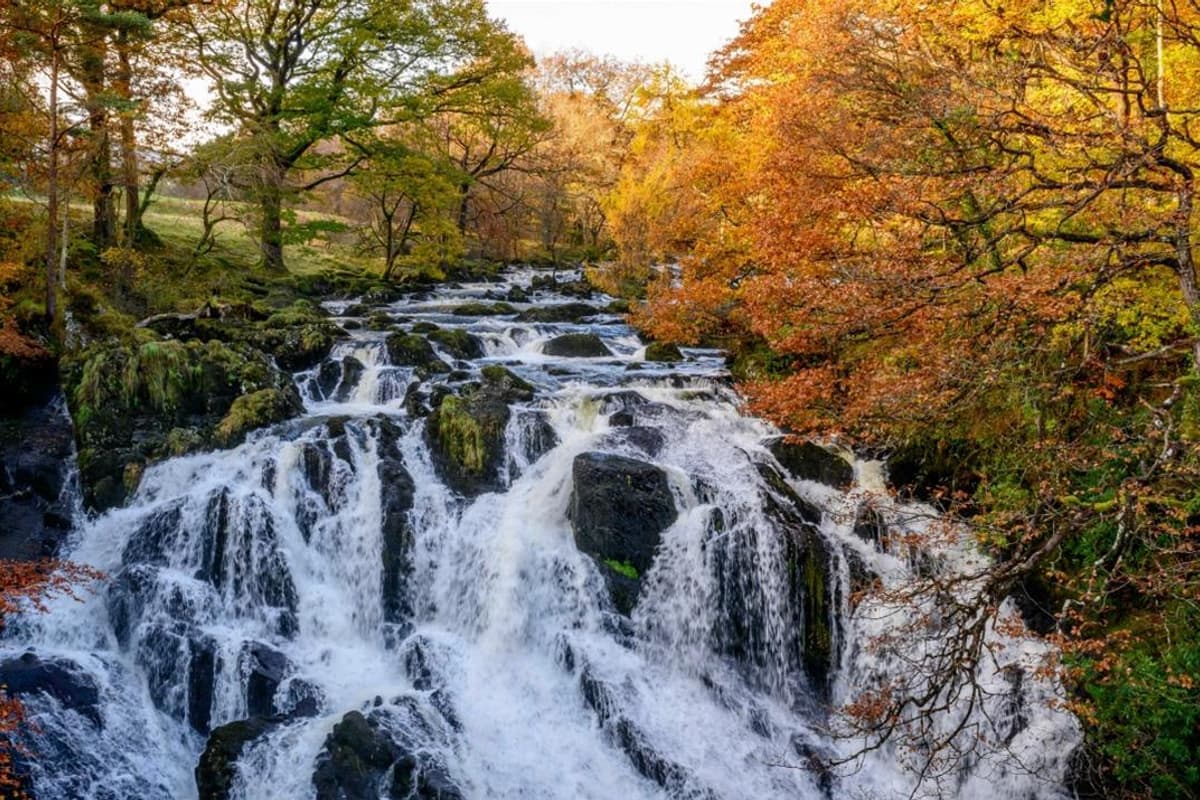 Autumn is such a magical time of year, and all shades of red, gold and green await you in North Wales. It's a beautiful time of year to enjoy a holiday getaway.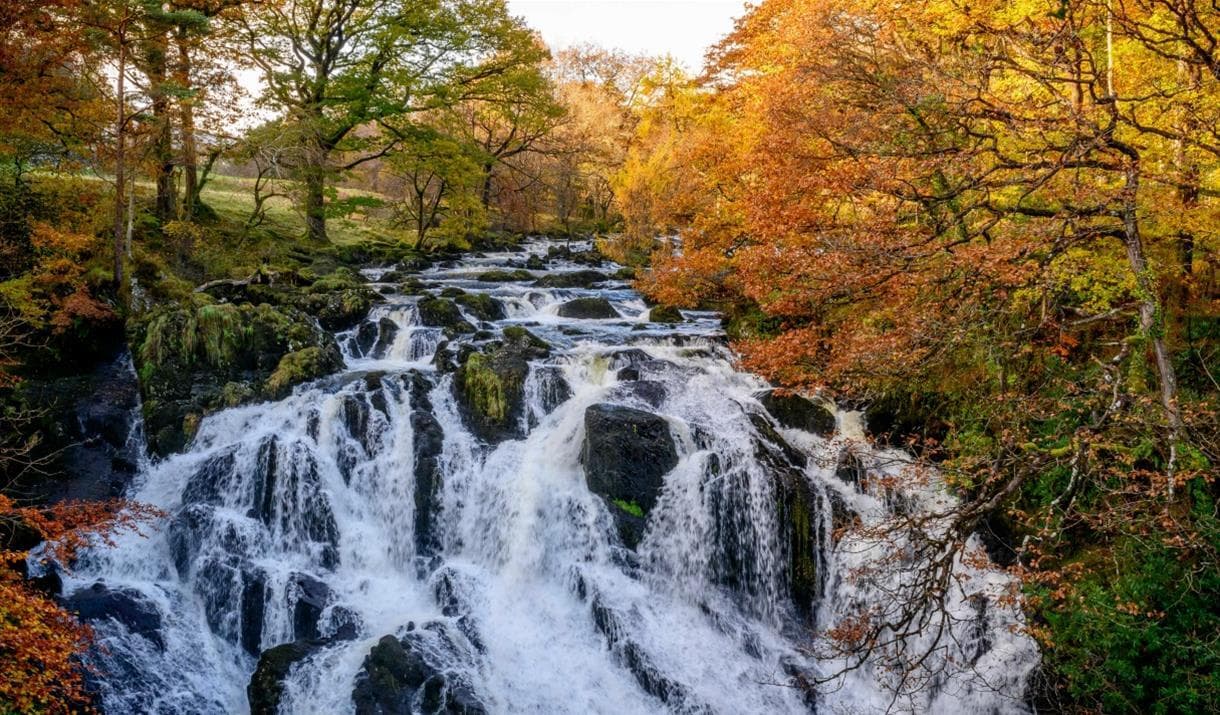 As well as our magnificent forests and woodlands, the mountain bracken gives everything a flame-coloured glow. It lights up the foothills of Snowdonia and makes everything look golden and wonderful.
Our luxuriously cosy holiday lodges look out across the Conwy River to a backdrop of the Gwydir Forest, which cloaks the foothills of the Snowdonia mountains. The forest is a place where you'll find cascading waterfalls, crystal clear lakes, awe inspiring mountain vistas and – it goes without saying perhaps – lots of trees.
The forest's trails are an absolute pleasure to explore on foot or on two wheels. If you are into your mountain biking, then the Gwydir Mawr a Bach (Marin Trail) is a must. One of the best trails in Europe, it is free to access and packed full of big climbs and descents, brilliant singletrack and some truly awesome scenery.
If you're bringing your own wheels, you are very welcome to leave your bike in Rwst's secure lock up. You can also make use of our Pedals and Paws wash station to clean off the mud (and as the name implies, our wash station is also suitable for our four-legged friends). If you want to hire, we recommend Snowdonia Bikes in Llanrwst, or Beics Betws in Betws y Coed.
Back at the Gwydir Forest, keep your eyes peeled for our local wildlife including buzzards, peregrines, black grouse and – if you're lucky – lesser horseshoe bats. In the autumn months there's rich pickings to be had from blackberry and sloe hedgerows, so take a basket if you fancy making some jam, crumble, or gin.
One of our favourite little jaunts is to follow the Gwydir Forest's Llwybr y Ceirw sculpture trail, a brilliant outdoor art installation that pays homage to Dafydd ap Siencyn – Wales's very own Robin Hood – who is said to have lived amongst the trees with his army of followers in medieval times. Stand still, listen hard, and you might just hear them.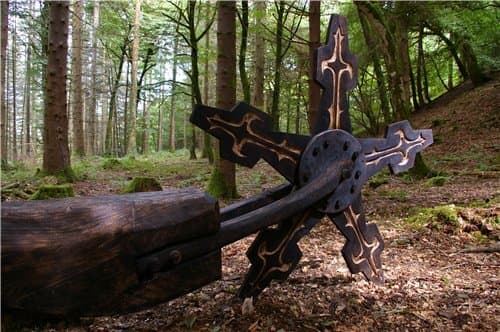 Start point for the Gwydir Forest Sculpture Walk
The start point for the waymarked walking trail is the Sawbench car park about a mile west of Llanrwst. Follow the B5106 from Llanrwst towards Betws y Coed. After turning left at the brown and white sign for Gwydir Castle, turn immediately right onto a minor road. Take the first forest road on the left signposted Sawbench / Mainc Llifio.