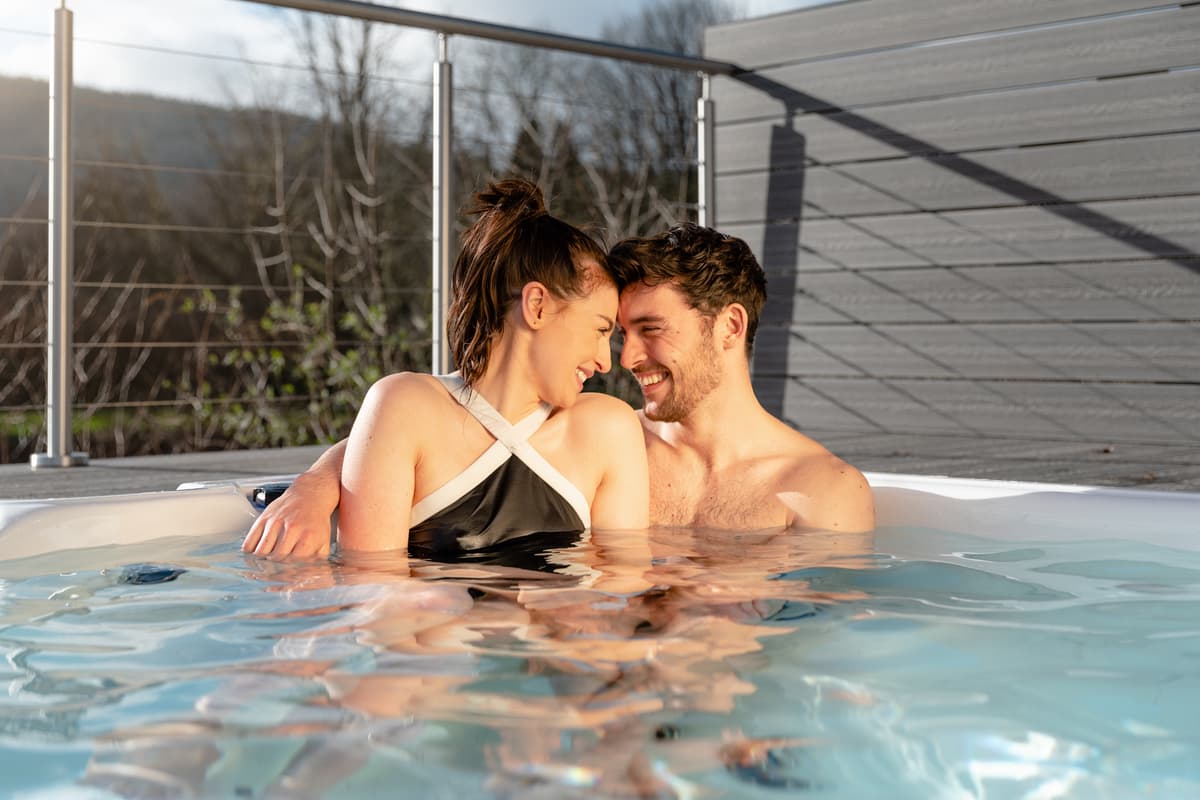 What is it that makes a hot tub such a great way to relax and unwind? Come to RWST to discover the best cottages with hot tubs in Wales
Warming bubbles, a supremely peaceful setting, and quality time to relax with your nearest and dearest. It's easy to see why cottages with hot tubs in Wales are popular year-round.
Here at RWST Holiday Lodges our hot tubs are pretty special. Looking out over the Conwy River towards the mountains and forests beyond, our hot tubs are the perfect place to lie back, switch off, and drink in our gorgeous landscape views.
Relax and unwind in a cosy cottage and hot tub in the heart of Wales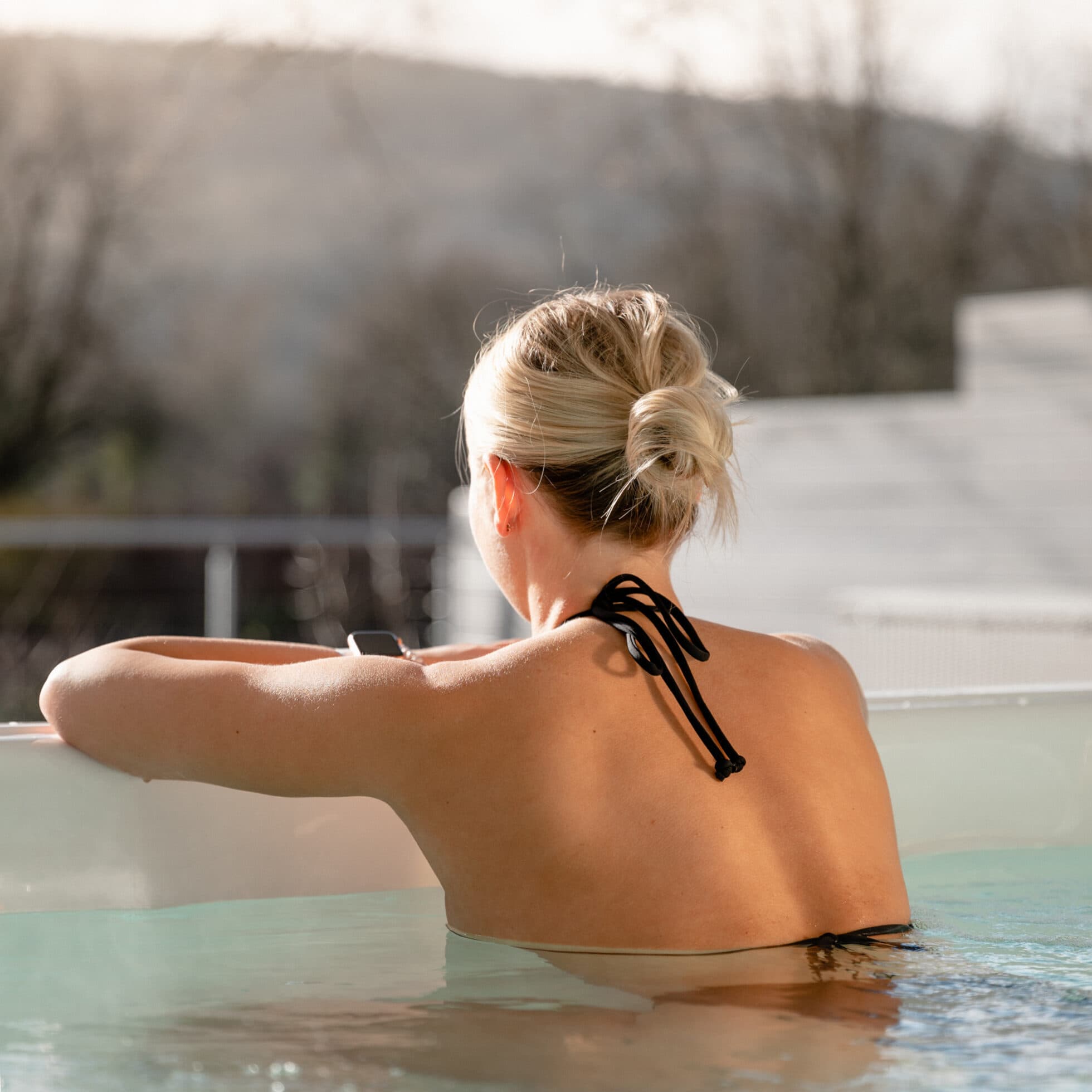 Soaking in a hot tub is a wonderful holiday indulgence. But did you know that it could have real health benefits too? Enter a world of deep physical and mental relaxation – soaking in a hot tub is the perfect place to contemplate exciting new plans, or practice some mindfulness or meditation. Enjoy the sensation of your stress levels unwinding as your muscles do the same.
It's also the perfect way to end your day after a day in the mountains or hills of North Wales. If you're a keen hiker, walker, or mountain biker, soaking in a hot tub after a strenuous day out will help to relax your muscles, and repair any stresses or strains.
Sip champagne in the hot tub overlooking the Welsh countryside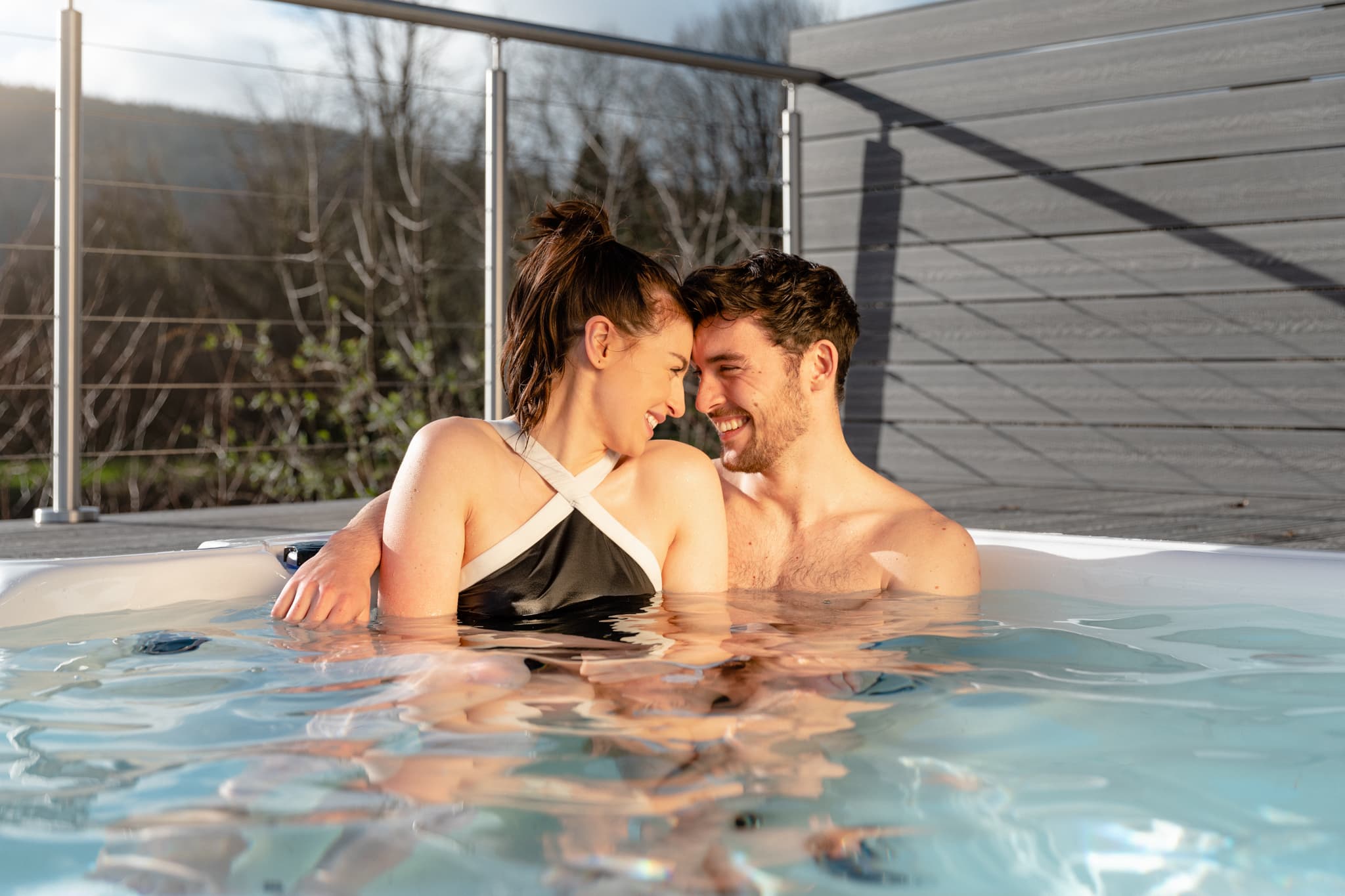 Let's not forget, though, that a hot tub is also a great place to enjoy some sociable time with friends and family, or some romantic time with your partner. Enjoy sipping champagne overlooking the Welsh countryside, or up the romance-factor a few extra notches with some stellar star gazing from an evening hot tub experience.
Book your cottage with a hot tub in Wales
Does the idea of relaxing in beautiful accommodation with a fabulous hot tub sound like your kind of holiday? Head over to our lodge page now to reserve your accommodation at the best possible rate.