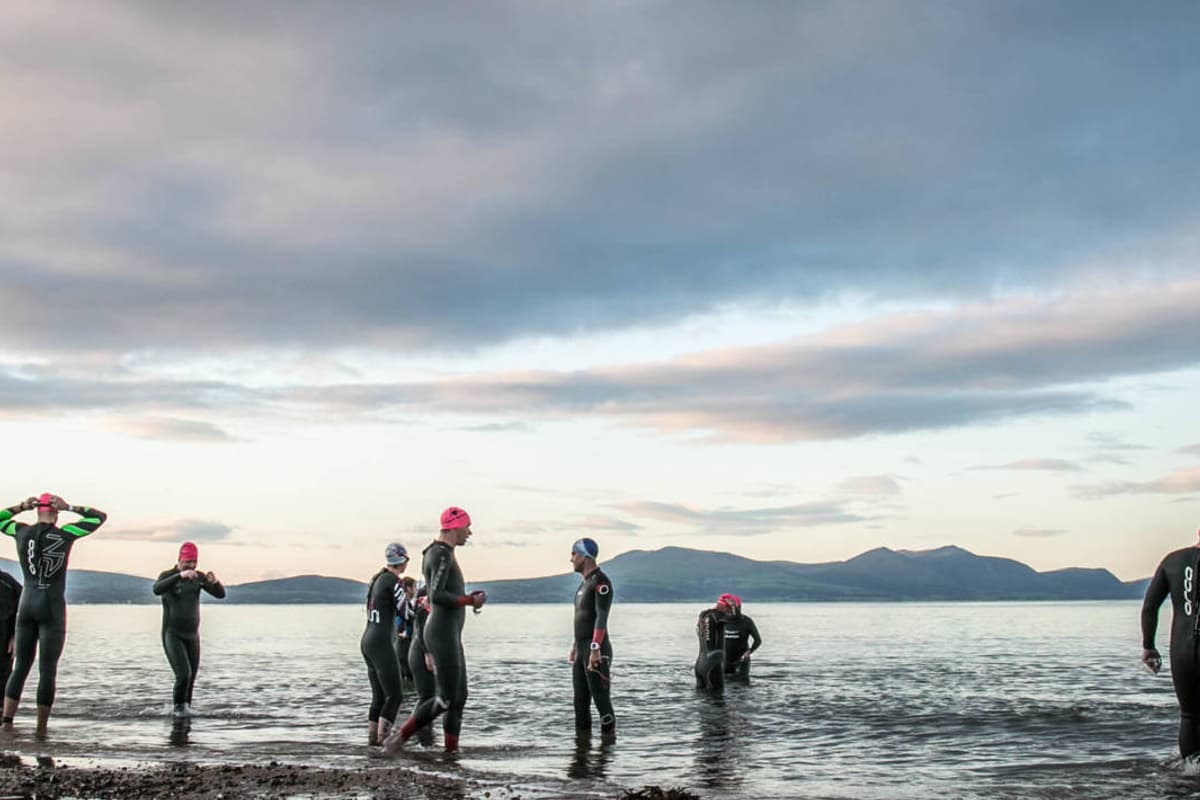 North Wales isn't just home to amazing landscapes, quality attractions and places to eat. Did you know that the region also plays host to some of the biggest sporting events too? We've listed a few of what we think are unmissable dates for your diary for your visit this Summer....
Sporting Events
Whether your looking to try one of the varied sporting events hosted throughout North Wales, or want to support and cheer on the competitors taking part, a day at one of these events is a really memorable experience in some of the most beautiful areas of the region.
1. Mulberry Half Marathon
Date: Sunday 17th July
Location: Conwy
With a start and finish based at the Mulberry pub on the Conwy quayside, this is a great (but tough) event that you can combine with the historic walled town of Conwy.
Information: runwales.com
2. Craft Snowman Triathlon, Duathlon & Wild Swim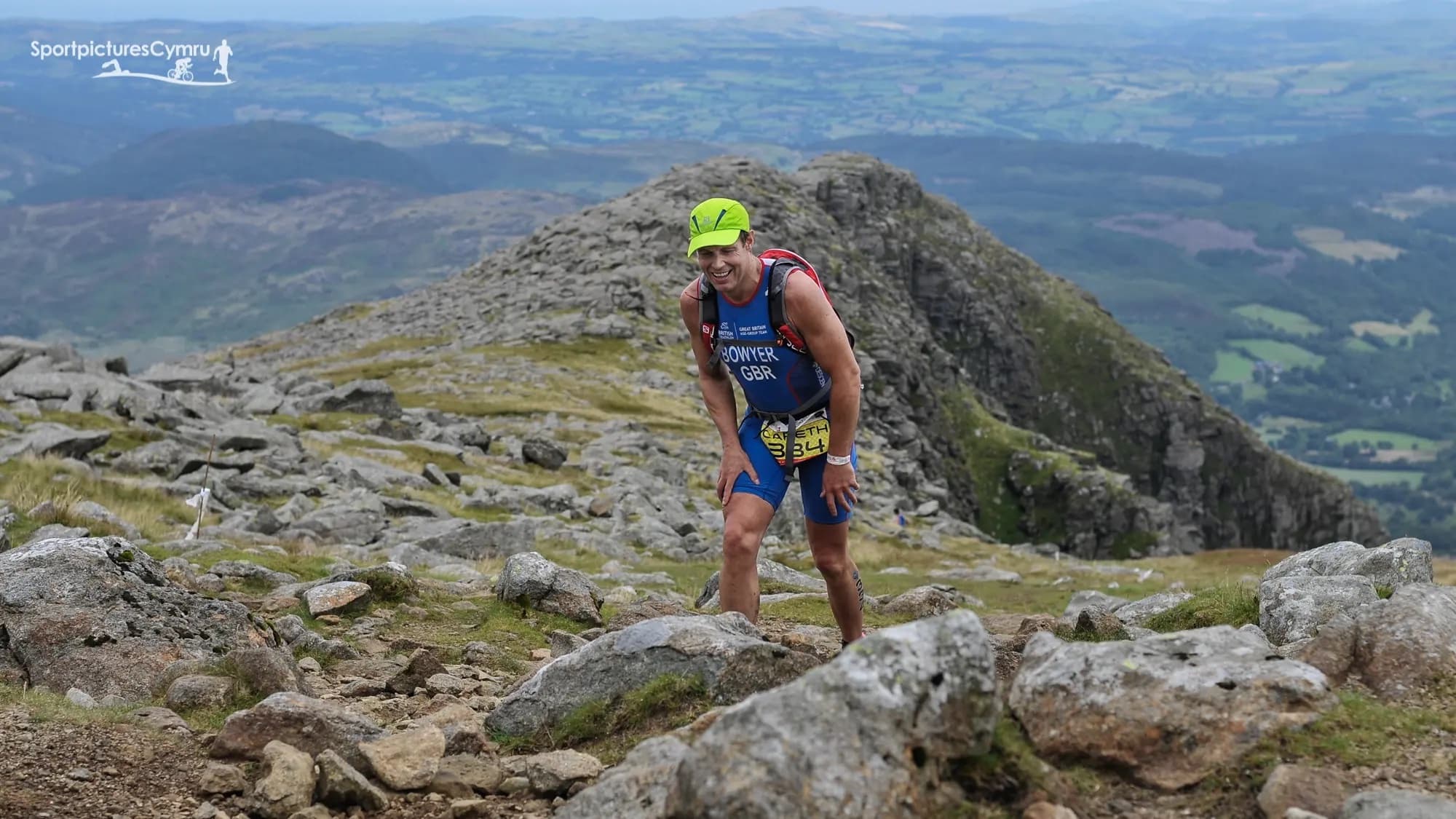 Date: Saturday 30th July & Sunday 31st July
Location: Plas y Brenin, Capel Curig
Based at Plas Brenin Outdoor Centre in Capel Curig, the Snowman Triathlon has probably the best backdrop to a sporting event in the UK - Snowdon and its surrounding peaks.
Information: alwaysaimhighevents.com
3. Caernarfon 10k
Date: Wednesday 3rd August
Location: Coed Helen, Caernarfon
A popular running race with locals, the Caernarfon 10k is a scenic and rural event set against the dramatic backdrop of Caernarfon Castle.
Information: runwales.com
4. Tour de Mon, Holyhead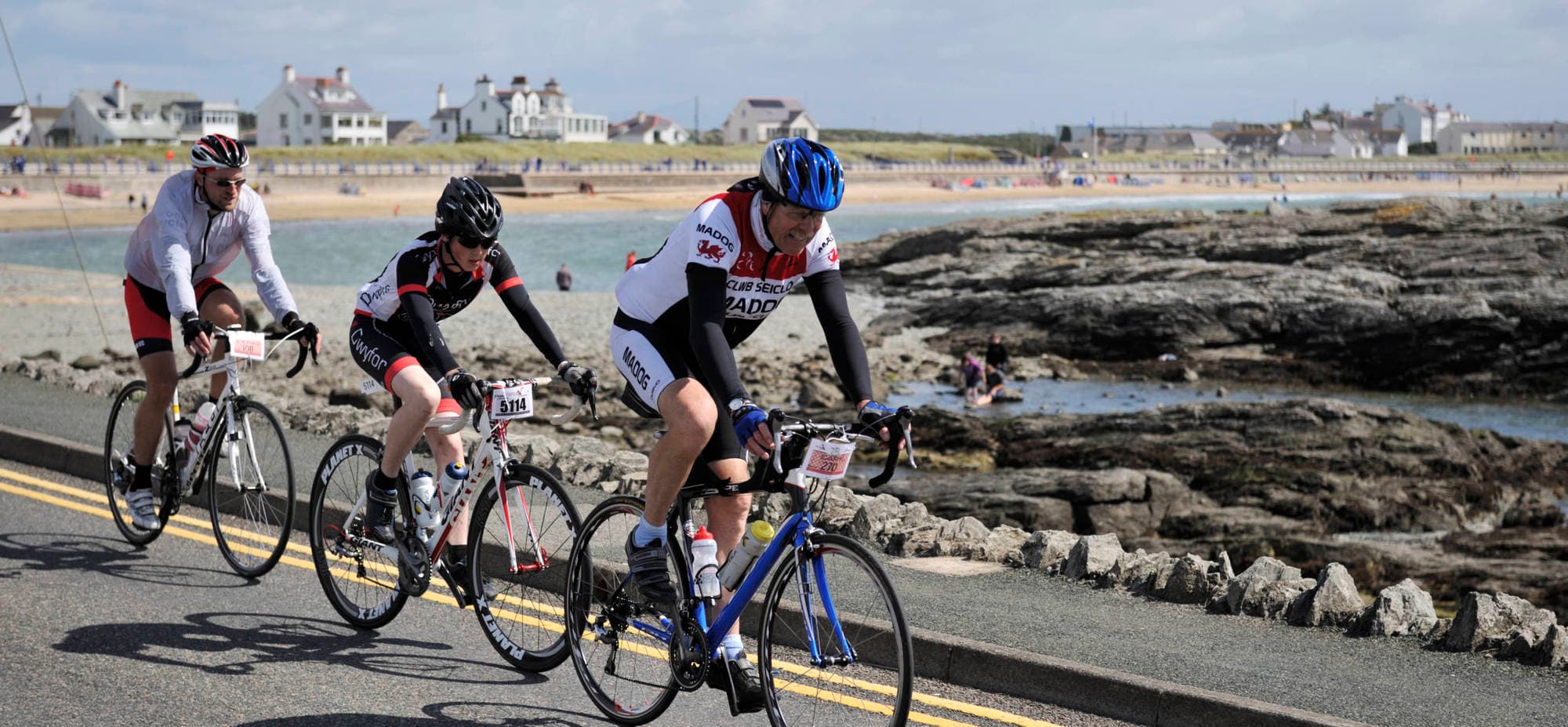 Date: Sunday 21st August
Location: Newry Beach, Holyhead
Brought your bike with you to North Wales? This one's for you. Experience some of the most picturesque countryside and coastal roads and pit yourself against the clock on the 'Flying Mile' held at RAF Valley runway giving you the unique opportunity of cycling uninterrupted on a closed road section like no other! From clubs, to families and charity riders this is a friendly ride with riders of all ages and abilities coming together to take on the challenge.
Information: alwaysaimhighevents.com
5. Caernarfon Half Marathon
Date: Sunday 4th September
Location: Caernarfon
The race starts with a loop around the town centre in the shadows of the castle. The route then takes runners along a flat coastline, flat country roads and flat cycle paths. There will be the "odd rise, but nothing to worry about". The route is considered fast, and can have its direction changed when windy, so that the wind is mainly on your back.
Information: runwales.com
6. Sandman Triathlon & Duathlon, Newborough


Date: Saturday 10th September & Sunday 11th September
Location: Newborough, Anglesey
The race starts and ends in one of Anglesey's most treasured spots, the incredible Newborough Forest, an exclusive area of 700ha woods adjacent to the world famous Llanddwyn Beach. One of the few Triathlons in the calendar with a beach start and sea swim, your supporters can build sandcastles and eat ice cream whilst you race!
Information: alwaysaimhighevents.com
7. Llandudno Triathlon
Date: Sunday 25th September
Location: Llandudno
The course sees athletes swimming under the watchful eye of the iconic Victorian pier (perfect for spectators), before taking to your bike along our closed-road route around Marine Drive, the scenic road leading you around Llandudno's Great Orme. Running along the promenade provides a great atmosphere, with spectators lining the route, providing the same warm Welsh welcome you can expect at all Always Aim High Events,
Information: alwaysaimhighevents.com
8. Parkrun
Date: Every Saturday, 9am
Location: various - Conwy RSPB, Penrhyn Castle, Newborough Beach
Looking for a different Parkrun during your stay? There are three locations in North Wales that are unmissable options for your morning run. Closest to RWST is the Conwy Parkrun, voted the most scenic in Wales the route takes you along the coastal path from Conwy to Deganwy and back.
Further afield, Penrhyn Castle is a run through grounds of the National Trust property, while Newborough is a trail run through the wooded, sandy beachfront in Anglesey.
Information: parkrun.org.uk